This past weekendI was going thru my old biking photographs taken on numerous expeditions to rural areas and now I miss the twisting curves and and open air freedom of a two wheeler. While driving in Kuwait is relaxing when compared to the chaotic traffic in India, I do miss the winding roads sometimes. One of my favorite rides was the one to Nandi Hills in Bangalore and Ponmudi Hills in Trivandrum.
Ponmudi hill, Trivandrum
[
link
]
The more technical route is Ponmudi with its famous/infamous 22 hairpin curves that test the limits of man and machine. When going uphill you have to make sure to keep a distance from the apex and not lean fully into it as you may get thrown over a cliff and when coming downhill always use engine braking and also be careful not to overwork the clutch to prevent it from overheating.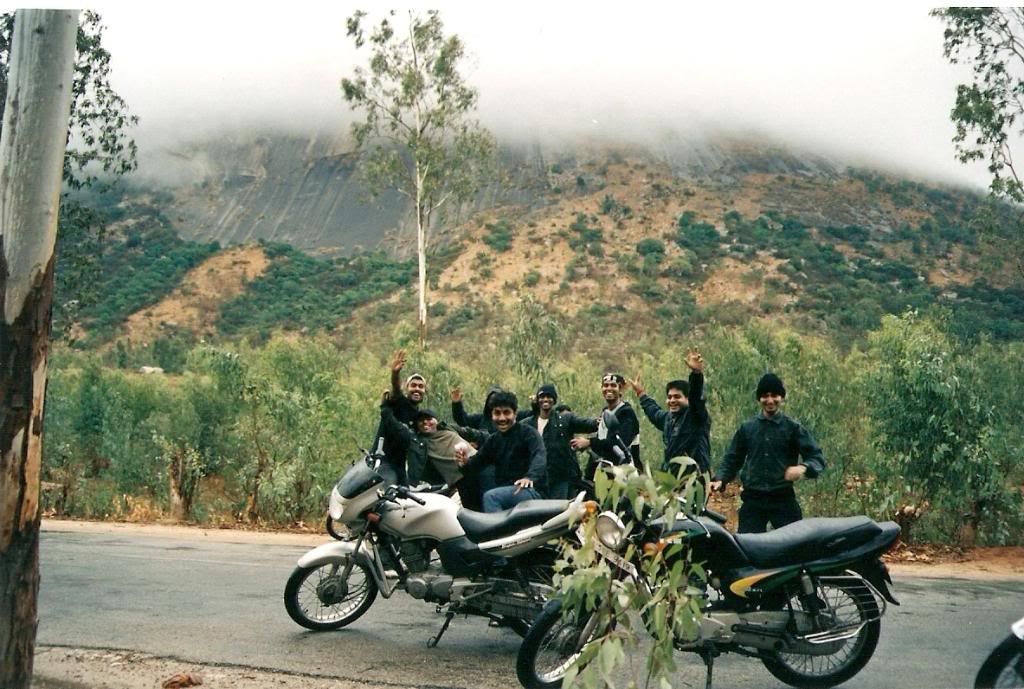 Theres nothing to beat that feeling of accomplishment after a long satisfying ride with a few close buddies or even by yourself. I WANT MY BIKE BACK !!!